A selection of my work
Below you can see a selection of my recent work. All pieces are finished to the highest quality and can be tailor-made to suit the individual taste.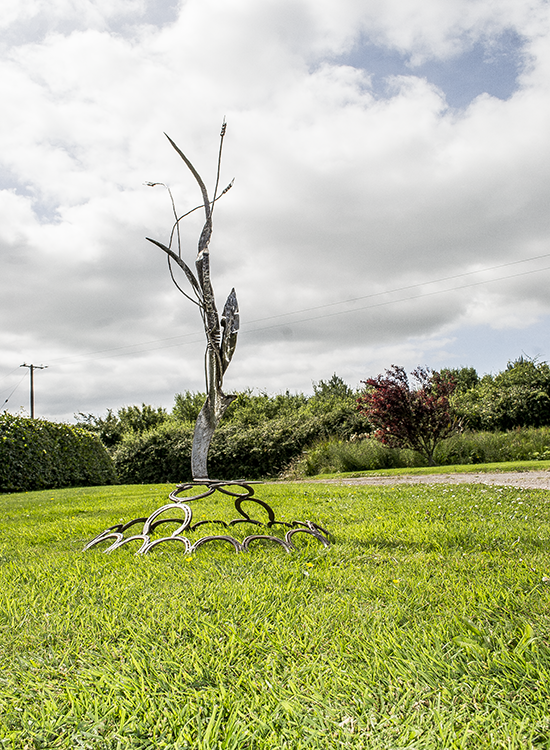 Memorial Sculptures
I have often been asked to take materials from old garages that have been left behind from a  deceased family member. I then realised that I could transform the old metal  into a memorial contemporary sculpture that would have significant sentimental value to the deceased's relatives. The piece shown here was a selection of my fathers old tools and old machinery which was crafted for my Mothers garden and will be enjoyed for many years to come.
Bird feeders and garden furniture
We design garden pieces such as bird feeders and garden furniture.These items can brighten up a garden during those dreary winter months. There is something calming about watching differnt birds coming to feed. These feeders unique characteristics will guarntee a multitude of differnt birds in your garden during the winter months. Feeders can be wall mounted which will guarantee the perfect placement in any garden.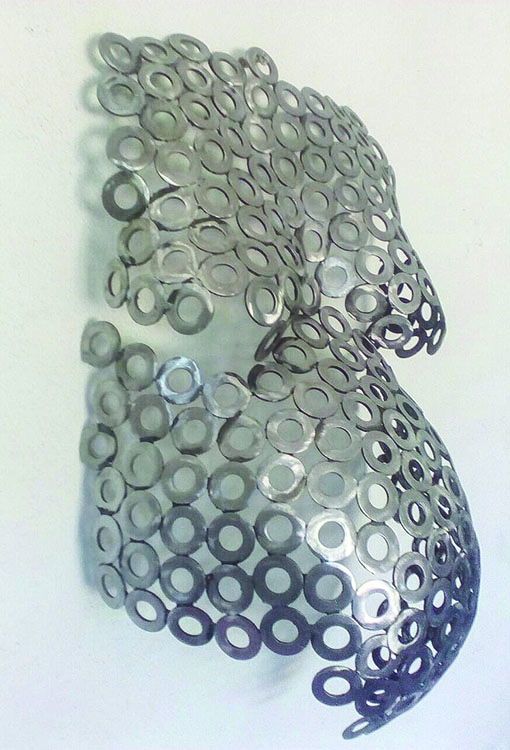 Pregnancy Impressions
Why not capture that special time with a unique cast . Each cast is moulded from the expectant mothers form. The finished piece will last a lifetime and will be a wonderful reminder of the joy that your child has brought to your life. Hours of creation and dedication go into these pieces to make sure that the beautifiul form of a pregnant woman is recreated.